Testimonies Treasures and TBN Africa TV Shows
The latest opportunity to share testimonies of fellow believers will present itself in the form of TV shows produced by Testimony Treasures in partnership with Messiah Films, for the TBN Africa TV Channel. Since the production of Episode 1 is completed, funds are being raised to enable the production of nine more Episodes. We rely on the support of the Christian community to make it possible.
More details are available on the Donations Page of the website.
Updates and information are shared on the Facebook Page of Testimony Treasures.

We are continuously sharing testimonies with you on the Website, Facebook Page as well as the Testimony Treasures YouTube Channel. Please look for the Testimony Treasures Logo when accessing these platforms.
Share the Testimony Treasures Facebook page with ALL your friends.
Watch this space for upcoming events and activities!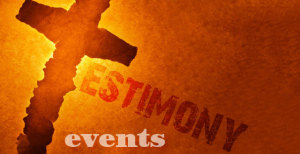 Blessings.