If any Testimony touched you or made you think, ask yourself the following five questions:
Do you have any kind of spiritual beliefs?
To you, who is Jesus Christ?
Do you believe in heaven or hell?
If you were to die today where would you go and why?
If what you believe is NOT TRUE, would you want to know?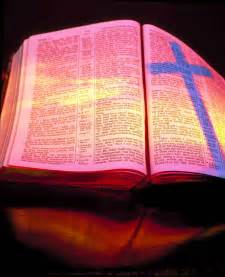 To answer some of your questions about Christ, read the following verses in the Bible:
Answers from the Word of God:
Romans 10: 17:
Consequently, faith comes from hearing the message, and the message is heard through the Word of Christ.

Luke 10: 25-26:
On one occasion an expert in the law stood up to test Jesus. "Teacher," he asked, "what must I do to inherit eternal life?"
"What is written in the Law?" Jesus replied. "How do you read it?"
John 3: 16 – God loves you!
"For God so loved the world that He gave His one and only Son, that whoever believes in Him shall not perish but have eternal life."
Romans 3: 23 – We are all sinners!
"…for all have sinned and fall short of the glory of God,…"
Romans 6: 23 – For the wages of sin is death
"For the wages of sin is death, but the gift of God is eternal life in Christ Jesus our Lord."
1 Corinthians 15: 3-4 – Christ died and rose for our sins
"For what I received I passed on to youas of first importance: that Christ died for our sinsaccording to the Scriptures, that He was buried, that He was raised on the third dayaccording to the Scriptures,…"
John 1: 12 – God's remedy for sin
"Yet to all who received Him,to those who believed in His Name, He gave the right to become children of God"
Revelation 3: 20(a) – All may be saved now
"Here I am, I stand at the door and knock. If anyone hears My Voice and opens the door, I will come in and eat with him, and he with Me."
Now consider your answers to the following questions:
Are you a sinner?
Have you done some bad things that worry you?
Do you want forgiveness for your sins?
Do you believe that Jesus died on the cross for you and that He rose again?
Are you willing to surrender your life to Christ?
Are you ready to invite Jesus into your life and heart?
If NO, think about it and reread the Scriptures above, see if you may change your mind.
If YES, pray the Sinner's Prayer:
LORD GOD I CONFESS THAT I AM A SINNER. I BELIEVE THAT JESUS CHRIST HAS DIED FOR ME ON THE CROSS AND THAT HE WAS RAISED AGAIN FOR MY JUSTIFICATION. I DO NOW RECEIVE JESUS AS MY PERSONAL SAVIOUR. AMEN
Once you've made this life saving decision, it is important for you to share your commitment with others.
Start with us, let us know.
Continue to the Share Page and use it to submit your testimony of commitment. Share with us and other fellow believers.
God bless you.